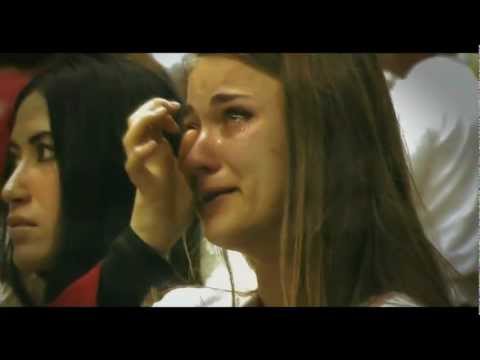 birdnipple: bad social habits i have mumbling not smiling trailing off crossing my arms looking angry even though im not angry the fact i cant even socialize the fact im me Well, I can't socialize well.
Reblog if your able to find something wrong in...
gingerbare: USING GIF BECAUSE ALL THE PEOPLE I TALK WITH USE GRAMMAR CORRECTLY. Even though this gif gives it away.
Referring to your team as "the boys"
Or as "my boys".
Happy July 4 to all!
Dennis Wideman got traded to the flames for a five...
lokihockey: babybluesoundcrew: WHAT THE FUCKKKKKKKKKKKK What a sad waste of money. What the hell was Calgary's GM thinking?
Vagina: 25 Republican-Approved Ways to Say... →
Yesterday, two female state representatives in Michigan were banned indefinitely from speaking on the floor of the State House because they refused to fall in line during a debate about abortion. ROFL!  They forgot hoo-ha, yahoo palace, and lady bits.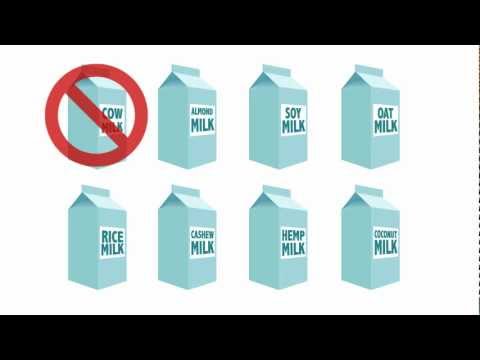 reblog if you miss your nhl team.
lokihockey: I miss my Caps.
Reproductive Health →
The American Congress of Obstetricians and Gynecologists responds to an editorial. Good for you, Doctor!
Damn you, Urban Decay
So Urban Decay decided to start selling in China.  China requires animal testing, something UD used to have a policy against.  UD claims they aren't going to be doing the testing, the Chinese government will.  But still.  The company is allowing its products to be tested on animals, something it once claimed was antithetical to its company mission.  It's a shame because UD had some...
"I'm a vegetarian who thinks that PETA sucks ass!"...
There are much better pro-veg organizations, ya know.
"My only regret is that we didn't win. We had a lot of great pieces here, and..."
– Mike Knuble (via redandnavy) We're gonna miss ya, Knubs.  I wish you could have been here when the Caps hoisted the Cup too.
"Watching a shootout is like admitting you watch Survivor or search the internet..."
– —Brendan Shanahan. (via h0ckeyqu0tes) And then Matt Hendricks came along with his sick shootout moves, and everything changed…
listening to "Sleigh Bells - Demons (Official... →
I'm going to see them opening for some group called Hot Chip at Merriweather Post Pavilion on July 22.
listening to "METRIC - Speed the Collapse... →
Another awesome song from "Synthetica".
listening to "METRIC - Youth Without Youth - NEW... →
I cannot wait until this album comes out on June 12. I got a sneak at another song ("Speed the Collapse") and that is even more awesome!
Pastor: Build Electrified Fence For Gays So They... →
I value my sanity way too much to watch this clip.  But if he said what the article says, I would like to drop him and other homophobic bastards in a pen sealed by an electric fence and let them figure out how to raise their own food, etc.  Oh, and no communication with the outside world.
How to see the eclipse anywhere →
Too bad I won't be anywhere near this, but I'll see if I can't find a site to watch online.  I saw it's 2352 GMT, which is 1952 (or 7:52 pm) EDT.  One day, I will find a way to see a solar eclipse in person!
First Playoff Game
sir-awesomepants: Ok, it wasn't my beloved Red Wings, but I was in DC for work and my cousin scored tix to Game 6 of the Caps-Rangers series.  No way I wasn't going to go.  Washington fans are legit and know the game well, not ignorant like Nashville, Carolina, etc…Oh, and to the Rangers fans chanting "Let's go Rangers" during the national anthem….Go fuck yourselves you fucking fucks. Thanks...
Washington Post →
Braden Holtby's mom at the game.  It's official.  Change their name to Cardiac Caps.
I love my Cardiac Caps!! #CapsNYR #CapsPlayoffs #Capsin7. And Braden Holtby is the MAN!
Lol NBC announcers
After Holtby makes like 3 amazing saves: WOW, WHAT A GREAT SHIFT FOR THE RANGERS!
Me: ... Really?!
Washington Post →
Check the temperature in hell.  I agree with Pat Robertson on ONE thing:  That cannabis should be treated like alcohol, legally speaking.
Caps & Rangers: Dying of exhaustion
Holtby & Lundqvist: Lol, let's play two games
The fans are exhausted, too.
Watch
washingtoncapitals: Braden Holtby stones Chris Kreider's breakaway attempt, leading to Jason Chimera's great play moments later. This was just five shades of awesome (well, except for Carlson muffing it).  And yes, it did go in off McDonagh's skate.
Watch
washingtoncapitals: Watch the Holt-beast home opener clip from Game 6 of Round 1 of the 2012 Playoffs. In Holtby We Trust!
Peace, Love, and Hot Russians, Canadians ect !:... →
kitty-laichkicksaves: caphawks: capsxhockeyxorxgtfo: fuckyeahbradenholtby: deavsqueeze: Who knew who Braden Holtby was before this series. ONE I'm one. I've been running this page since January last year, so… lol Hi hello I attended his first NHL shutout and… I do.  I've loved this kid for over a year.  I remember when he was called up last March because Semyon...
pinpaulaback: John Walton's goal call. GOOD...
gingeroux28: seancouturiersbeard: The best part about pens fans being angry about the Giroux media coverage? They don't realize every other day this is how the rest of the hockey fans feel about Crosby.